---
---
Let the One Woman Band Blog commence!
---
Halfway through 2018 and I can't help but reflect on how sublime this year has been so far- packed with some very memorable gigs and new doors opened.
These next few months in my career are set to be the most intense yet.   
My goals all along (starting out)  
develop as a musician and perfect my craft.

Learn, Learn, Learn

gig and grind to the maximum degree until all the fears and anxieties that crippled me for the longest time were faced.

let myself bloom into a seasoned performer who possesses the confidence to face anything.

 

 
I've been doing just that.
Along the way, my dedication has earned me tons of local exposure, countless blessings and interaction with the folks that will always have a special piece of my heart for being there from the beginning. 
---
Being a human jukebox has been more rewarding than I could've ever imagined.
 I'm also way beyond eager to truly succeed as a singer/songwriter.
I'm such a perfectionist and it's definitely been a struggle for me to release my original material. I couldn't be happier to have a calendar carefully planned out and bursting with gigs but it certainly takes up so much of my time and energy singing, learning, performing hundreds.. thousands of other people's songs, driving all over the place (sometimes hours, sometimes days on the road), maintaining my sanity, organizing and promoting.. So much more goes on behind the scenes to make sure I can live as a musician than I think many might realize. I jumped in and I've been swimming for years now. 
Might just be high time I get a boat. 
I've spent years trying and failing and getting back up and failing better over and over. 
My first Album must be just right to have the chance it deserves to be heard. Don't you think?
I will not let all of this hustle be for not. I've gained enough experience in studios and time behind the camera to have a much better understanding of what to expect and how to condition myself to get the most bang when it really counts. I'm a professional. I have big goals to achieve that require big money that I just don't have.
Help? 
Here's what I want. 
I want a song of mine to be someone's new favorite.

I want to hear an audience singing my lyrics at the top of their lungs.

When I come on the radio, I want people to get a flashback of the feeling they got when they first connected to whatever it may mean to them.

I want to make music that heals, music brings people together, music that fills you with happiness and music that makes you ugly cry.   
Sure, I've got some of you singing along already. I can't express how much I love that and you. 
I want the whole world singing. 
Big Wants mean BIG GOALS. 
In order to achieve and reach my goals with my own music, here are some essentials 
keep my voice healthy (which might require taking some time off) 
acquire the funding to get things professionally produced   
hire/partner with experienced teams to help with legality, promotion, brand building etc.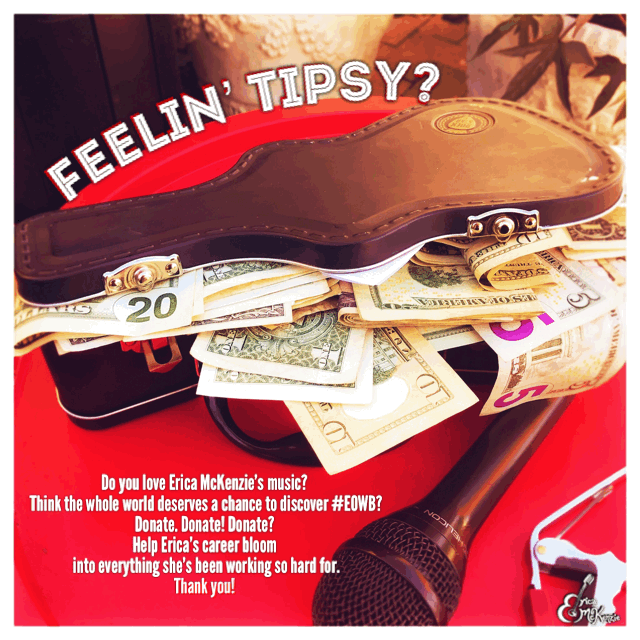 There are many things planned for the meantime that require extra funding. 
Frequent, high-quality content is a must. I'll be able to do so much more if I have a budget for it. A viral video would be awesome but nobody knows that girls name.. I need to be everywhere. Everything also needs to be good. I'm invested in my art, I'm here for the long haul and I have all the songs to sing. I'll soon be working with some talented visual artists to help me give my brand some extra sparkle. 
As my following grows, bigger gigs require bigger sound. I need a new sound system for larger audiences. My instruments and equipment require regular maintenance to keep up with all of these gigs I do in all kinds of weather. I need a new guitar to gig with that can endure the rough road. 
I don't have health insurance. I've not had a visit with a doctor in years because I haven't been able to afford it. I won't get personal with it in this blog but your help to raise funding for me to get the care I really NEED would be appreciated more than you could ever know. 
There are a few big trips I have coming up where I'll be away from home. Travel Expenses, Lodging.. making sure my family and my doggies ? are well taken care of while I'm away is a priority to me. 
I invest most of everything I make right back in to the dream. It's time I start earning more to invest. 
To ensure my following keeps growing, I need to keep steppin' it up. 
Just that, I'll do. There is a will and there is a way. 
Thank you for your support, your continued support and all of the love I feel from all of you every single day. I'm so happy you're on this journey with me! ?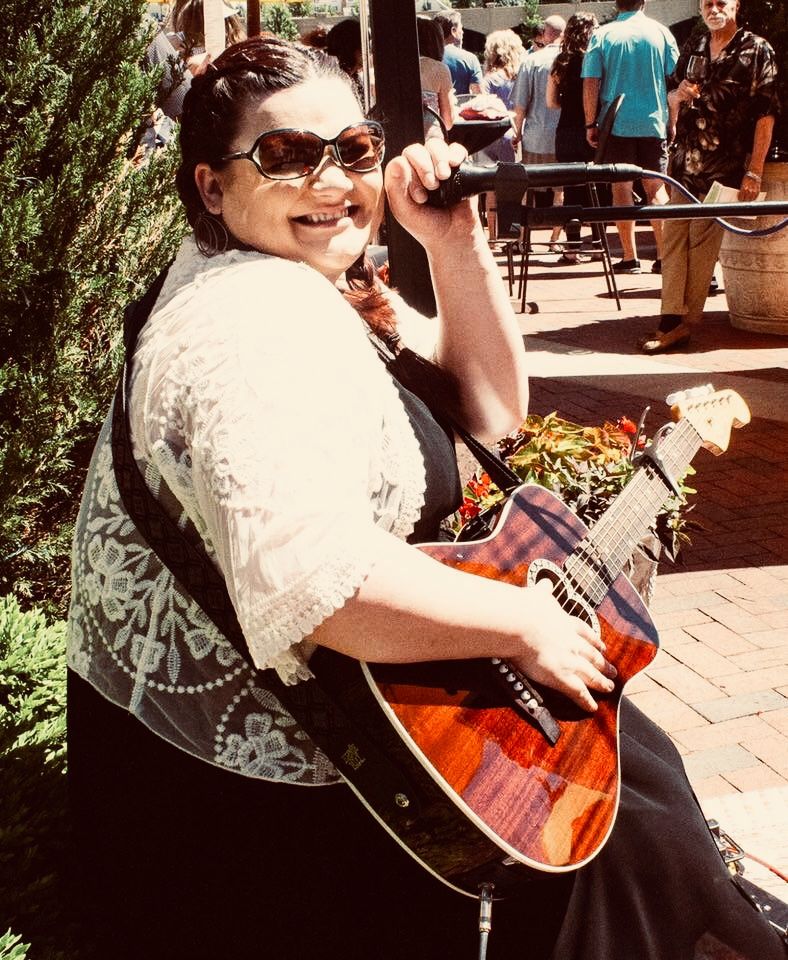 #EOWB